The history of the Pôles Paris brand
The history of Pôles began in 1976 in France, when Mr. and Mrs. Michel decided to create a brand specialized in high-end knitwear.
The brand has quickly attracted French consumers thanks to its creativity, the irreproachable quality of its products and a unique style, comfortable and original in a relaxed, elegant in all circumstances.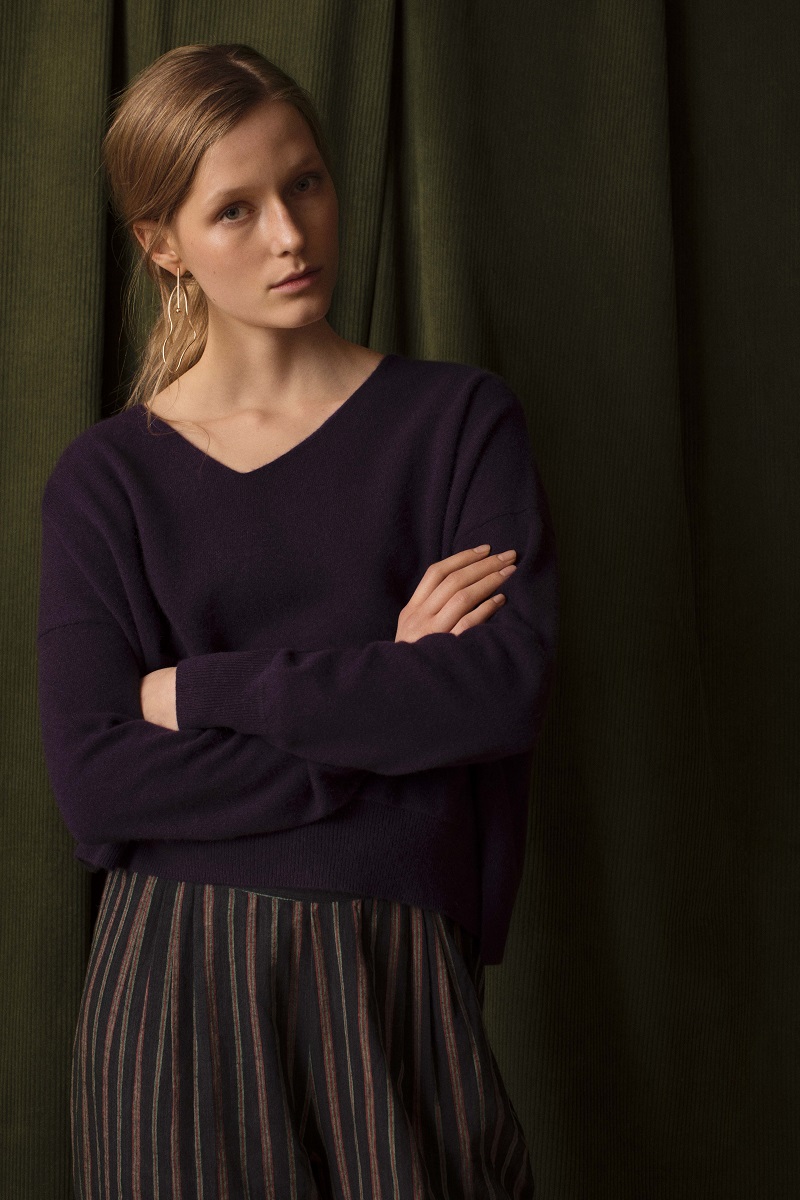 In 1992, Pôles was acquired by the Montagut Group, a French family-owned company specialized in knitting since 1880. In the autumn of 2018, the group writes a new page in its history and becomes Maison Montagut, a concept that allows this endearing brand to claim expert mesh by expanding its product offering to home decor products, travel accessories, birth gifts, always around the knitting know-how.
The brand Pôles, which is also part of this movement, now offers women's sweaters for sale online on Montagut.com
Since its creation, Pôles has been monitoring the exceptional and unique quality of its products, which has ensured its loyalty to its customers. The concept of the brand, which is based on three strong concepts: comfort, seduction and creation, continues even within Maison Montagut.
The manufacture of products Poles
The manufacture of all our products responds permanently to our concern for the impeccable. It is a rare product, worked exclusively on crafts hands whose knitting gives our sweaters and cardigans flexibility and exceptional touch.
The Pôles collection is feminine and sensual, a subtle blend of sobriety and elegance.
The Pôles woman likes to wear comfortable, sophisticated and refined clothes.
The philosophy at Pôles
Our materials are part of this exclusivity philosophy of the brand.
All the threads used are made from a mixture of noble materials.
Sweaters, cardigans and vests poles are made of wool and silk blend, the signature of the brand, and also linen, viscose or cotton for the summer and alpaca, kid mohair or cashmere in winter.
Paula
Paula, the Pôles woman, is a strong and uncomplicated woman who asserts her personality in her style of dress.
Paula is free and traveler, daring and creative, she likes products with beautiful materials and unstructured cuts. The good draw in the natural.
The Pôles Paris brand nowaday
Today, the Pôles brand is present in several hundred high-end multi-brand stores in France, the United States, Switzerland and Japan.
The Pôles collection is now available online at montagut.com.